2019 Autumn New Releases!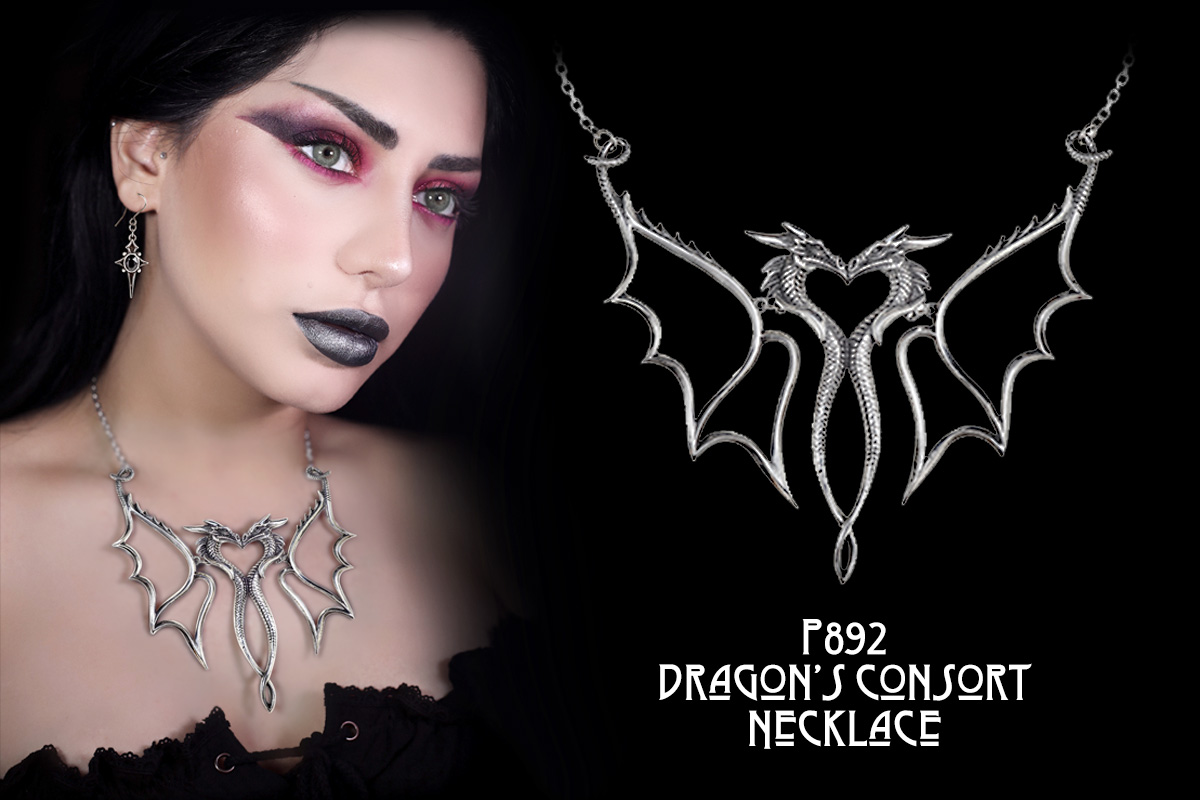 Our Dragon's Consort Necklace (P892, seen above) features two dragons embracing gracefully. This beautiful design hangs across the upper chest with a wide design that will draw lots of attention. Show your love for these winged creatures by wearing this piece!
The Jormungand Ear-Wrap (E436) is a unique way to show your Norse or Viking pride. It features an unwound "Midgard" or World Serpent of the ouroboros. The dragon has an ornate design and rests over your ear to catch the eyes of all around. The body of the serpent also features viking runes along it's length.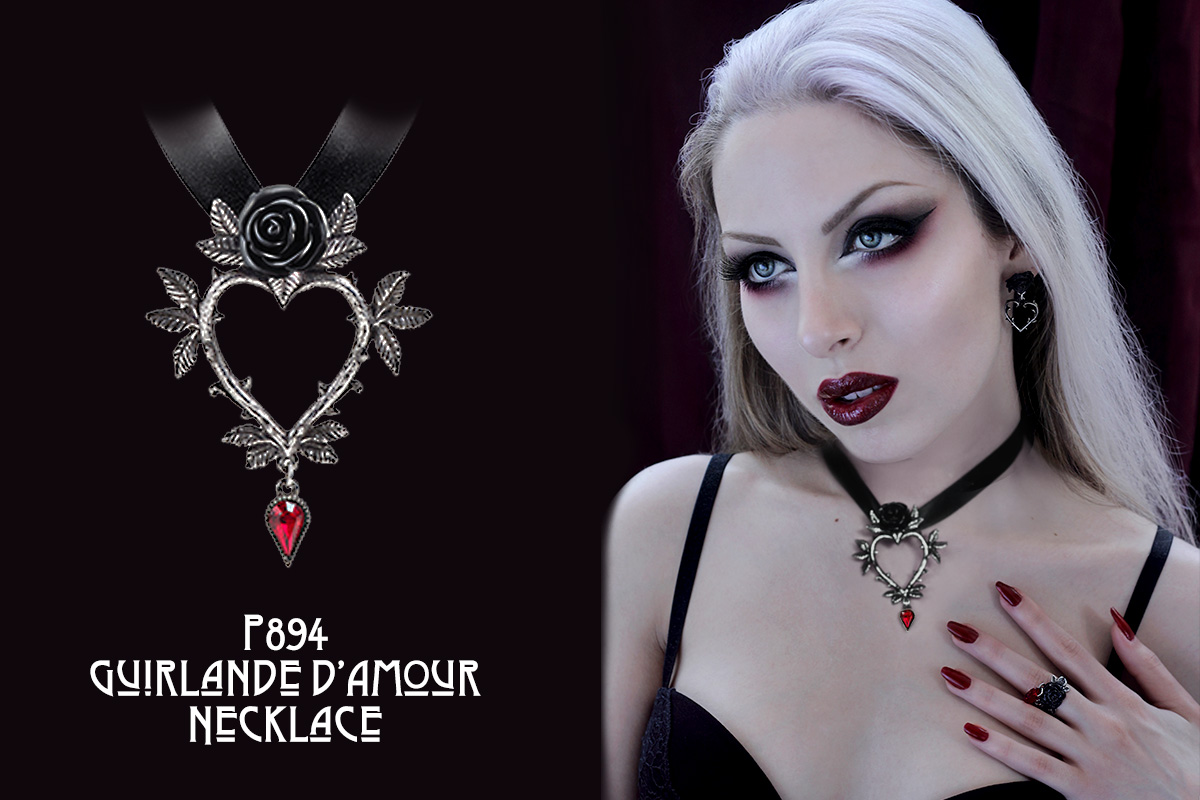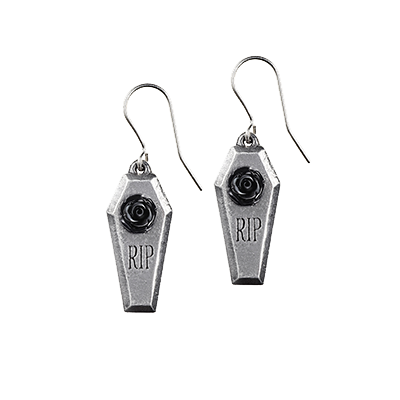 The Guirlande d'Amour Necklace (P894) is a seductive piece which hangs from a black satin ribbon, and features a heart shape made of rose vines. It is topped with a black rose, and features a red Austrian crystal inverted teardrop dropper.
Our RIP Rose Earrings (E432) are a pair of coffins which hang from the ears and feature the infamous letters "RIP", which stands for Rest In Peace. Also on the surface is a black rose which adds to the over all design.
The Niu Heimar Vegvisir Pendant (P893) is a unique viking symbol that is considered a Nordic wayfinder for the 9 realms of Asgard, the Viking World. The etched bronze insert is eye catching and will spark questions and conversations!
The Volvan Raven Skull Pendant (P898) is a different kind of raven skull design, with a blackened beak and magickal sigil inscribed on the forehead. It is sure to make people curious and sets itself apart from the more simple looking raven skull charms out there!
Below, the Thor Dagger Pendant (P887) features a hidden mini-dagger that slides out and is chained to the hammer. Covered in intricate carvings this piece is very interesting to show off!