2020-2021 Jewelry Collection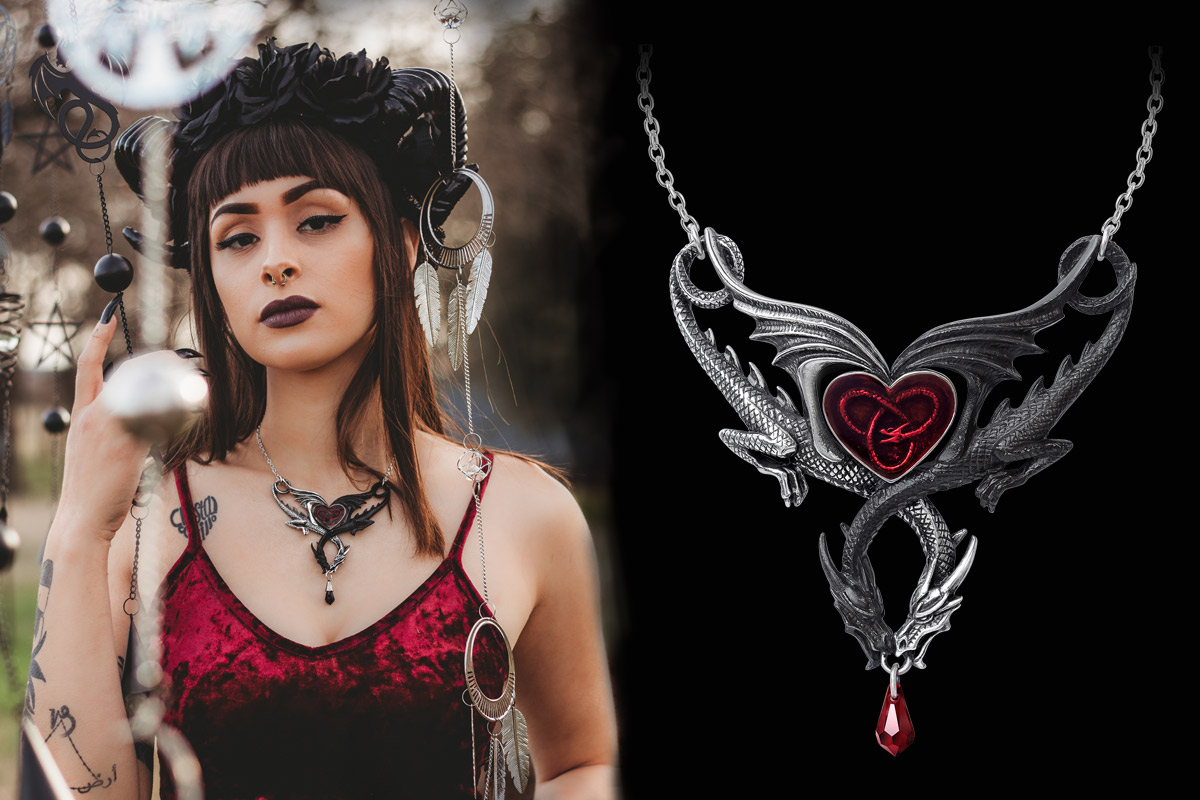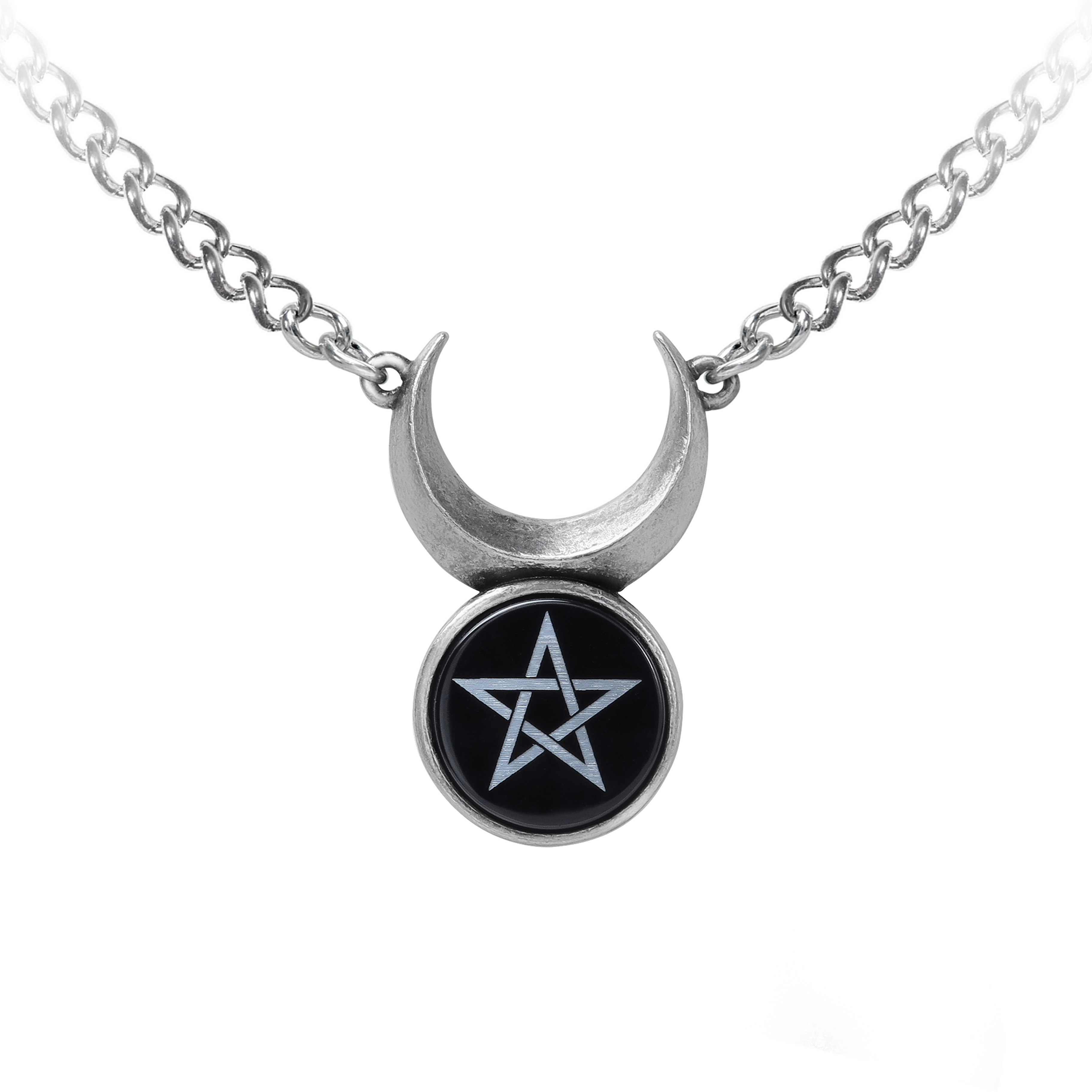 Enthusiasts will have many pieces to enjoy such as P911- Sin Horned God Pendant. The male counterpart and consort to the female Triple Goddess, (forming the two principle Wiccan deities), overseeing nature, wilderness and sexuality.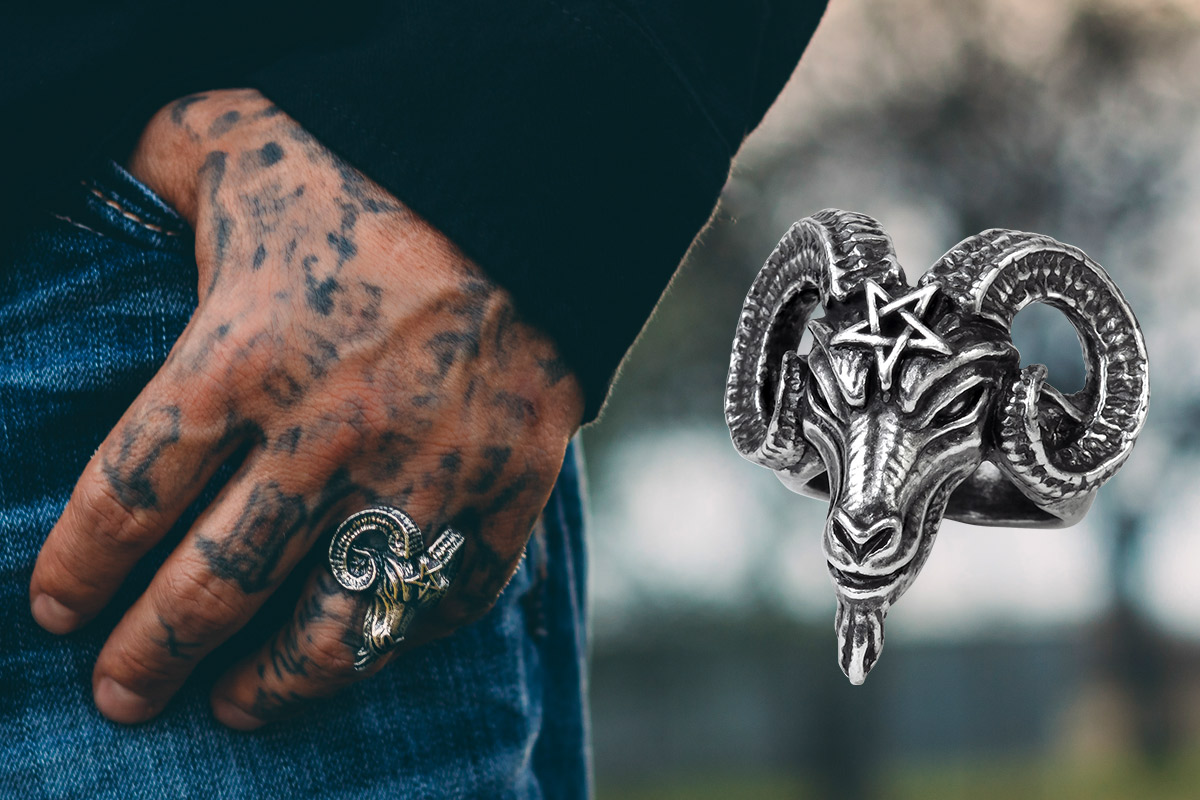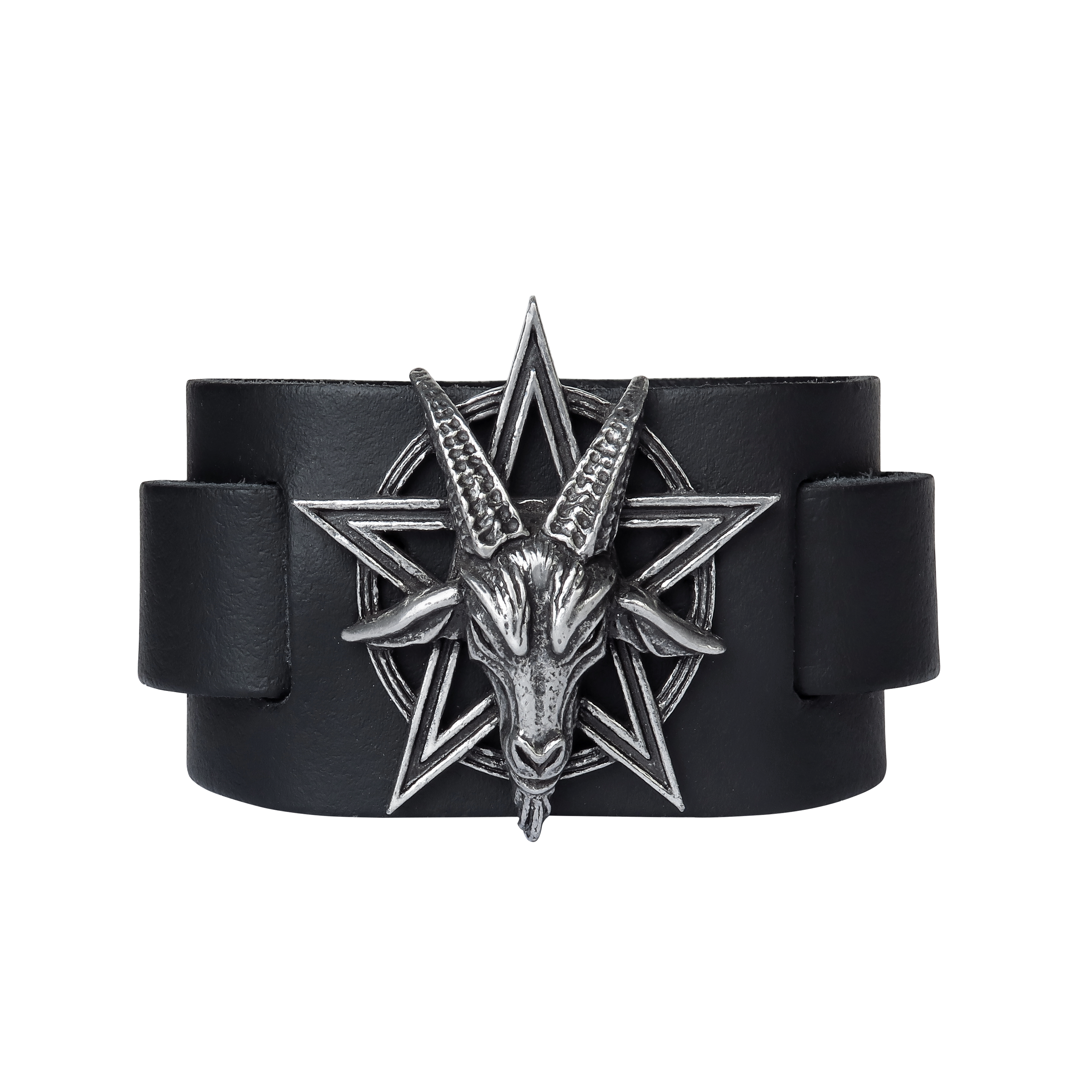 Alchemy's unique take on the Baphomet Collection features items R239- Baphomet ring and matching bracelet A138. Both are framed upon the occultist's pentagram, Eliphas Levi's portrait and representation of the duelist, goat-headed deity symbolizing the balance in everything, and notoriously known as the heretical subject of worship of the Knights Templar.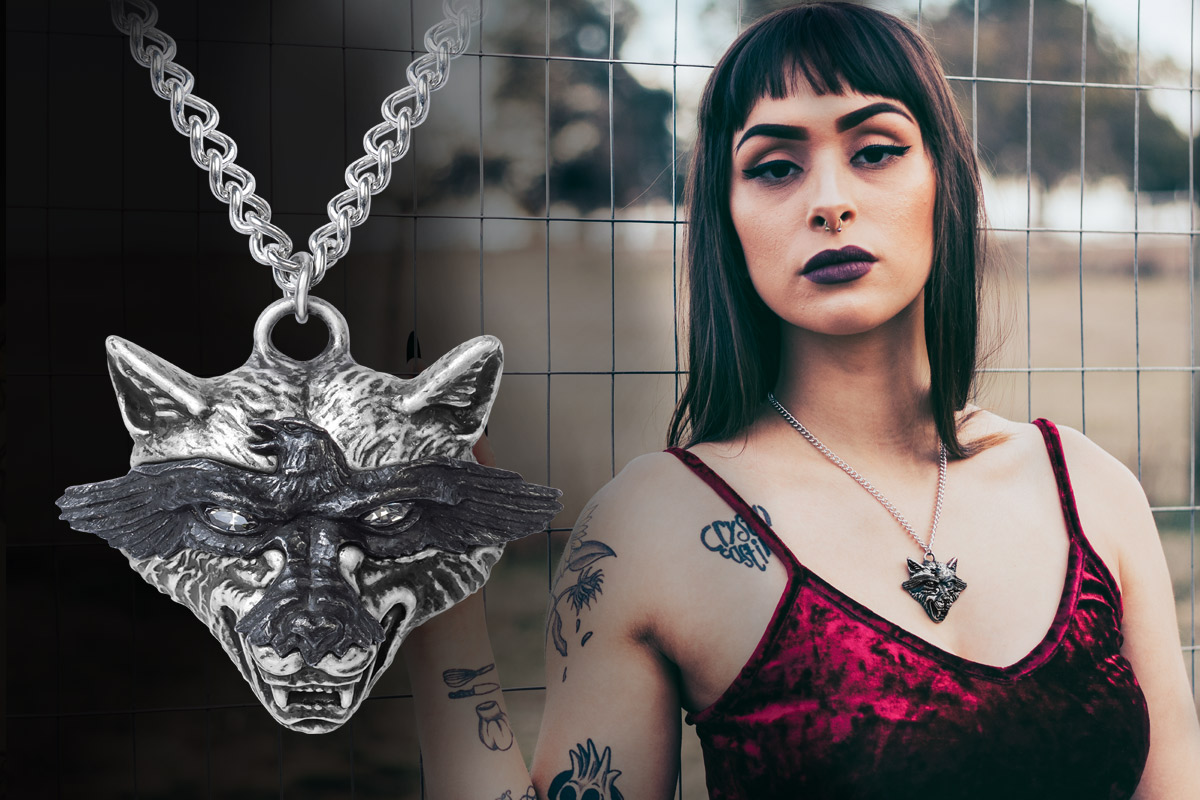 For those who favor the company of dragons we've got a treat for you. E442- Flight of Airus Droppers are mirrored after the legendary creature. Featured above is item P901- Ravenwulf Pendant. The were-creature is a perfect combination of raven and wolf that exudes irresistible Norse cunning and strength.

Fans of the Emerald Venom Collection will especially be thrilled for P904-Emerald Spiderling Pendant. A smaller, but no less deadly predator, still poised to sink its irresistible fangs. Item P903-Truinity Skull Pendant is a new spin on a classic. The triple moon goddess, with obdurate resolve invokes the collective forces of creation to counter the crassly myopic, tragic materialism of humanity.
New Release E441-Tercia Serpent earrings feature three coils, symbolizing the Pagan rule of three. Lore states that all energy transmitted into the world by somebody- positive or negative,is returned threefold to the sameperson. Make a statement with P907- Mon Amour De Soubise translates ' My love of Soubise' -a feature taken from the spectacular Rococo interior of the Salone de la Hotel in Paris.