Fantasy Realm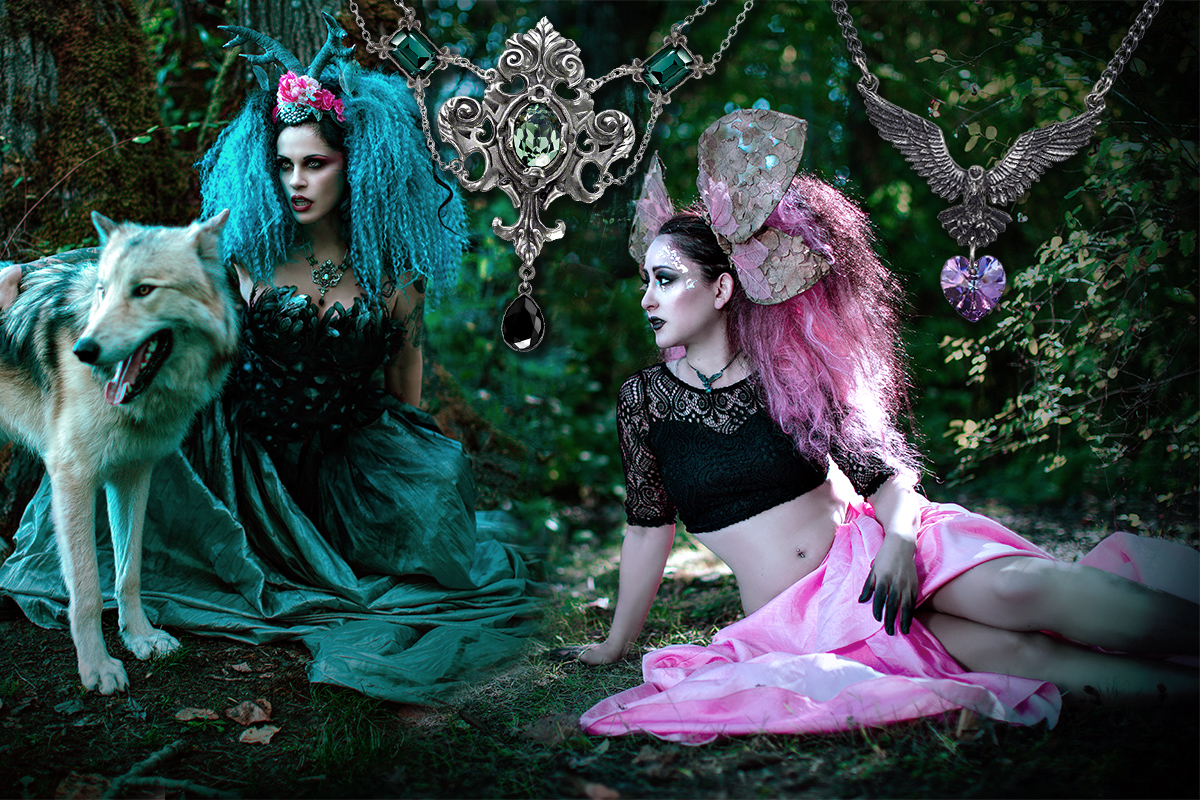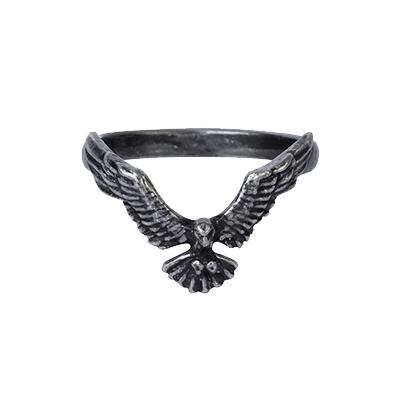 Fans of Victorian gothic style will love our Queen of the Night Necklace (P503). It features a pale green center crystal, two emerald green side crystals, and a black dropper crystal to add a dark final touch to this classic neck piece. Those with an affinity for ravens will be drawn to our Hamingja Necklace (P857) and it's companion, the Ravenette Ring (R232).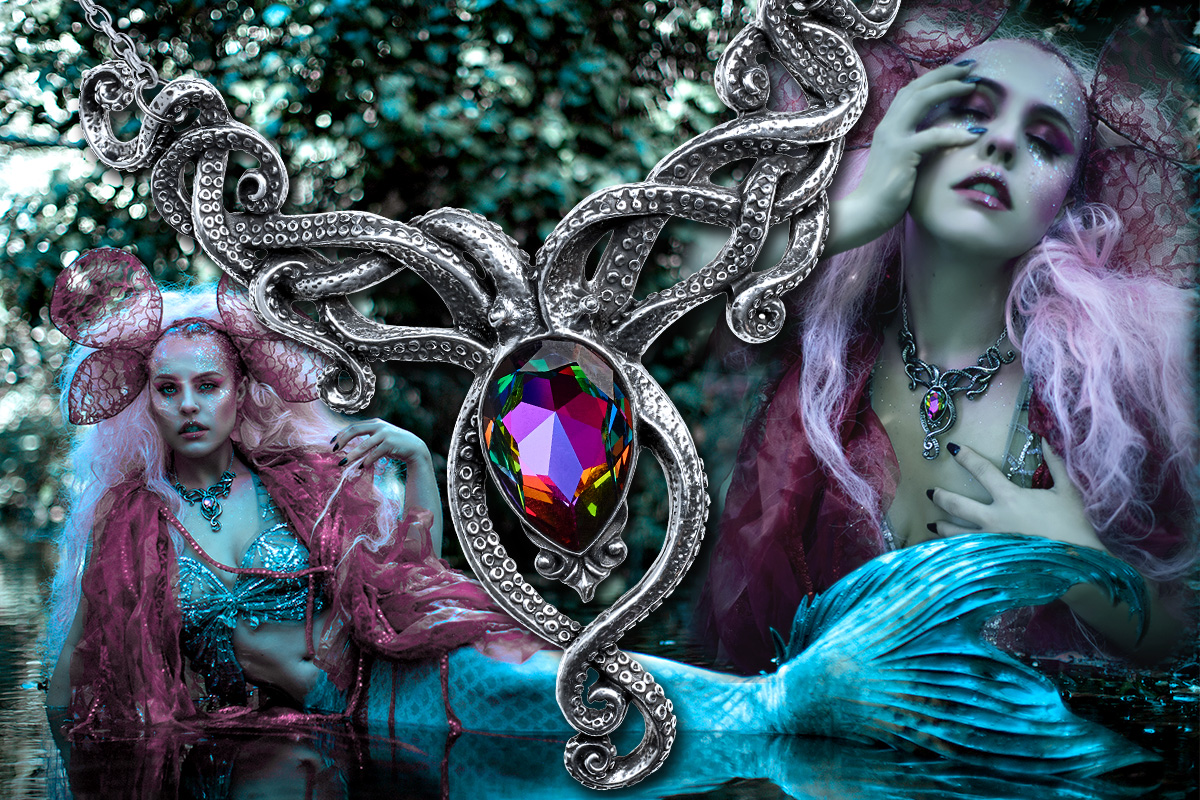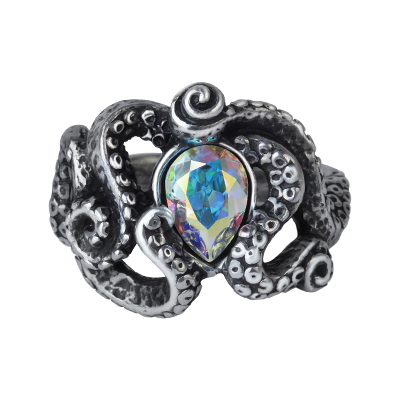 The Kraken Necklace (P818) is one of our most extravagant and beautiful necklaces. Themed around the infamous creature of lore, it features tangled tentacles and a central crystal that sparkles with a rainbow of colors sure to catch everyone's eye! Pair it with our alluring Cthulhu Ring (R231) for a beautiful night out!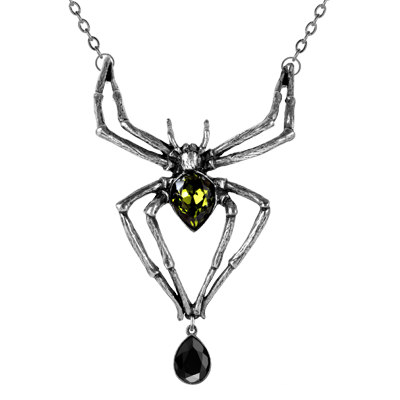 Those who favor our eight-legged friends will love the Emerald Venom Collection! Let the Emerald Venom Necklace (P432) hang from your neck as a warning to all not to cross you! You can complete the look with our Emerald Venom Ring (R222) and Emerald Venom Bracelet (A134). All of these lovely arachnids feature pale "venom green" crystals. The necklace also features a black dropper crystal hanging off the spiders legs.