Steampunk Styles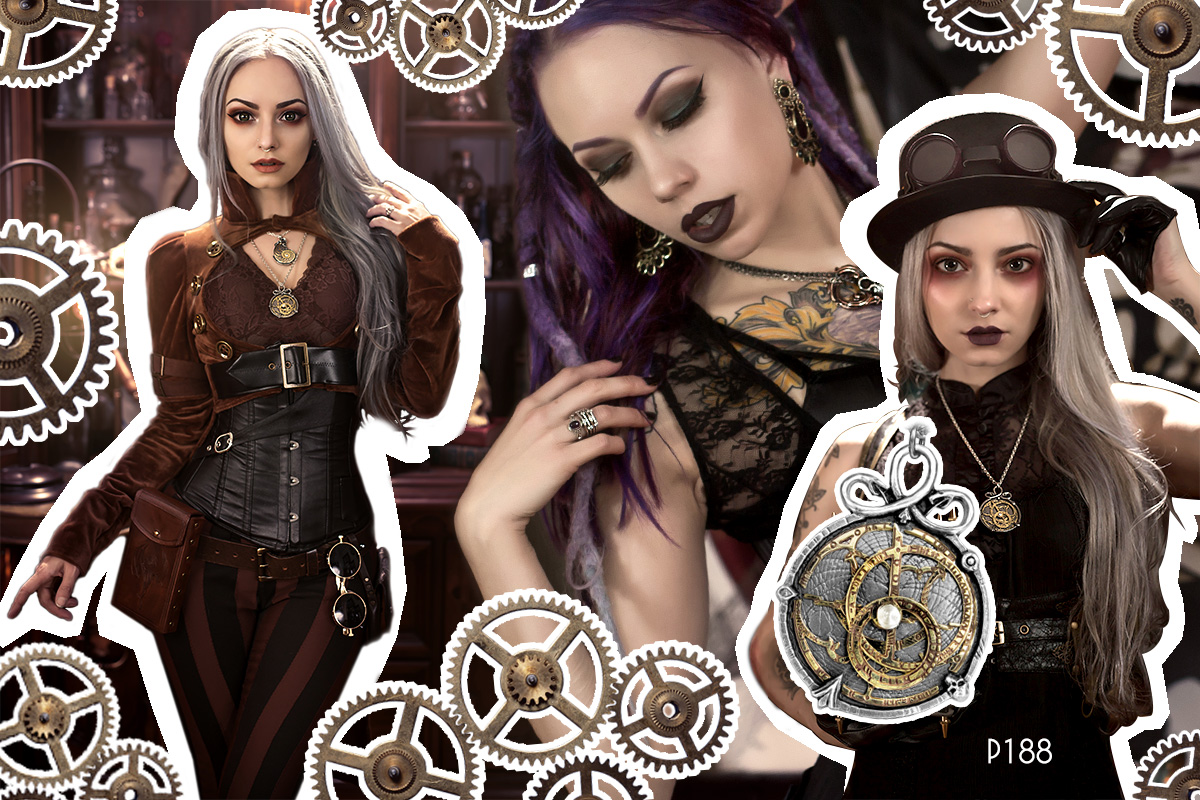 The Anguistralobe Pendant (P188) with it's beautiful brass inlay embellishment, styled as an astrological compass and decorated with dual snake heads and a skull on the outer rim. It is one of our top sellers because of how unique it is and how well it looks with Steampunk fashion!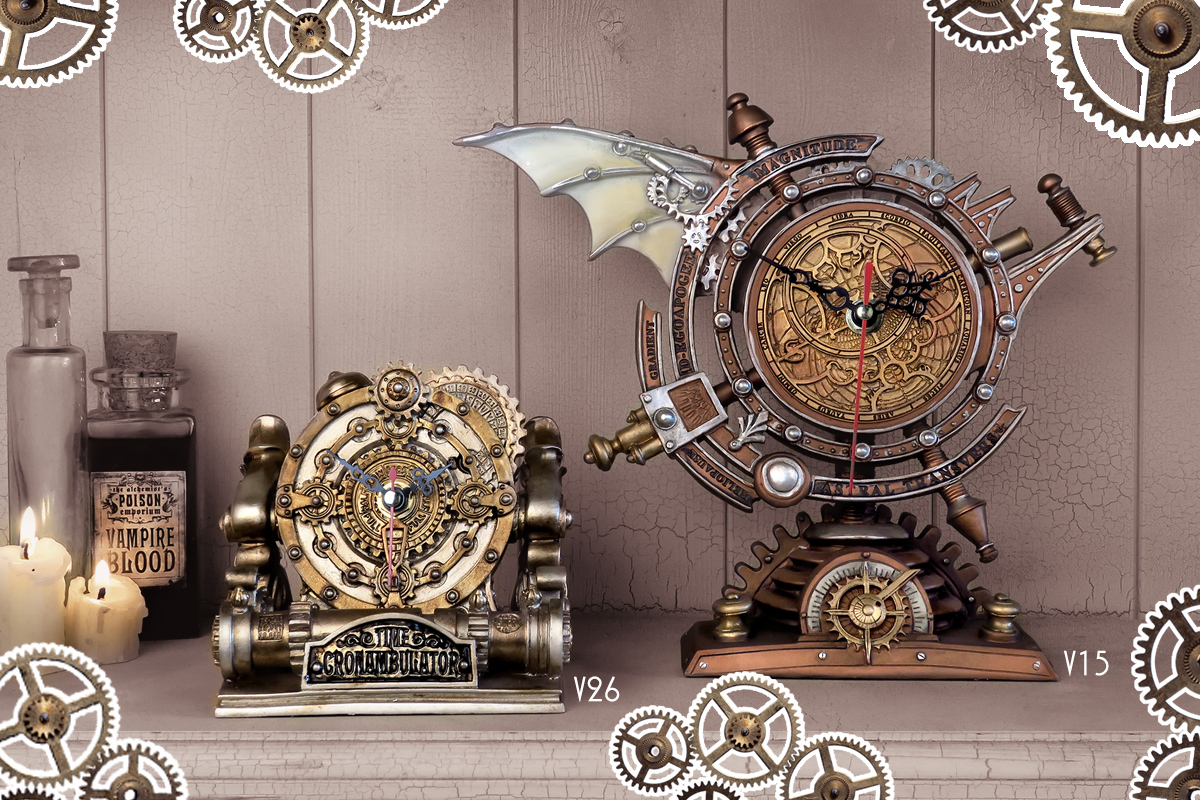 Time is a constant, and these whimsical clocks will help you keep track of it in style! Great for decorating an office or study. The Stormgrave Chronometer Clock (V15), is very popular and would make a great conversation piece. The Time Chronambulator Desk Clock (V26) is shorter in stature than the V15 and has it's own unique style, perfect for a desk space.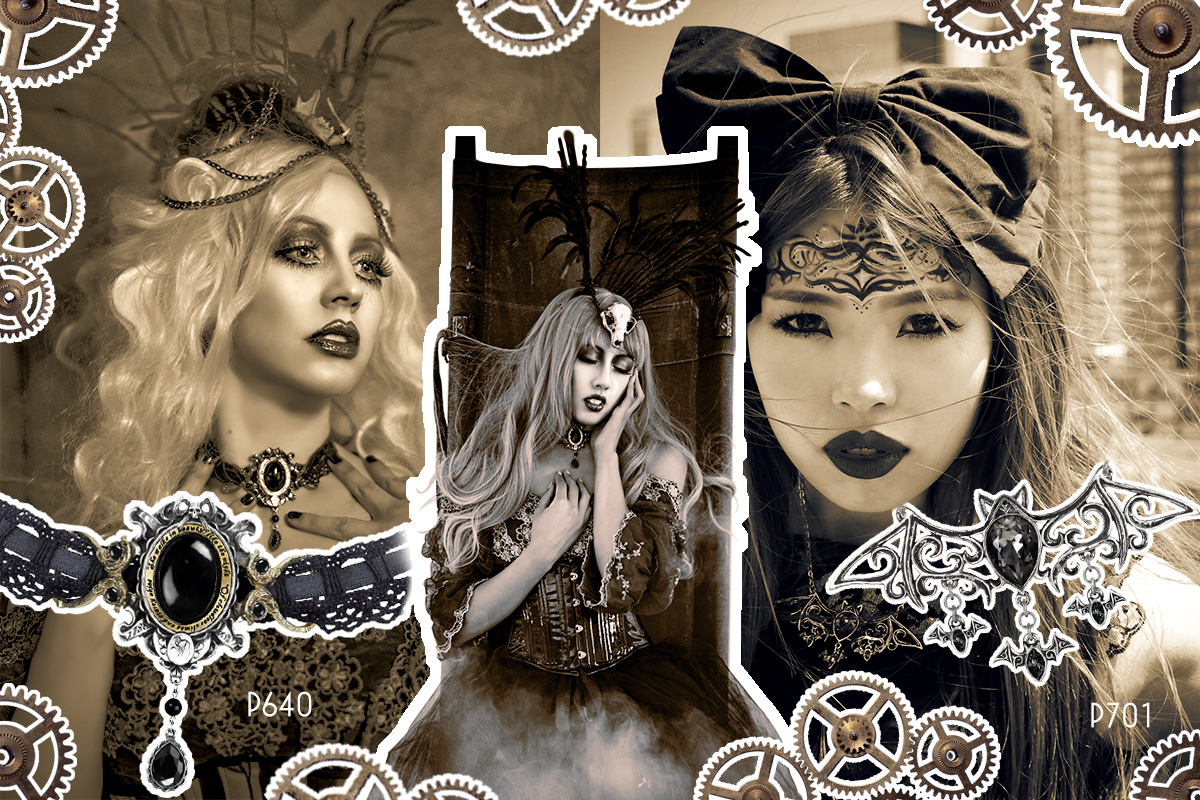 Dr. Von Rosenstein's Induction Principle Ring (R44) is a unique piece of jewelry that will draw lots of compliments and pair well with other brass accent pieces, such as our Spectrostatic Nocturnium Bracelet. Use it as part of your larger Steampunk wardrobe.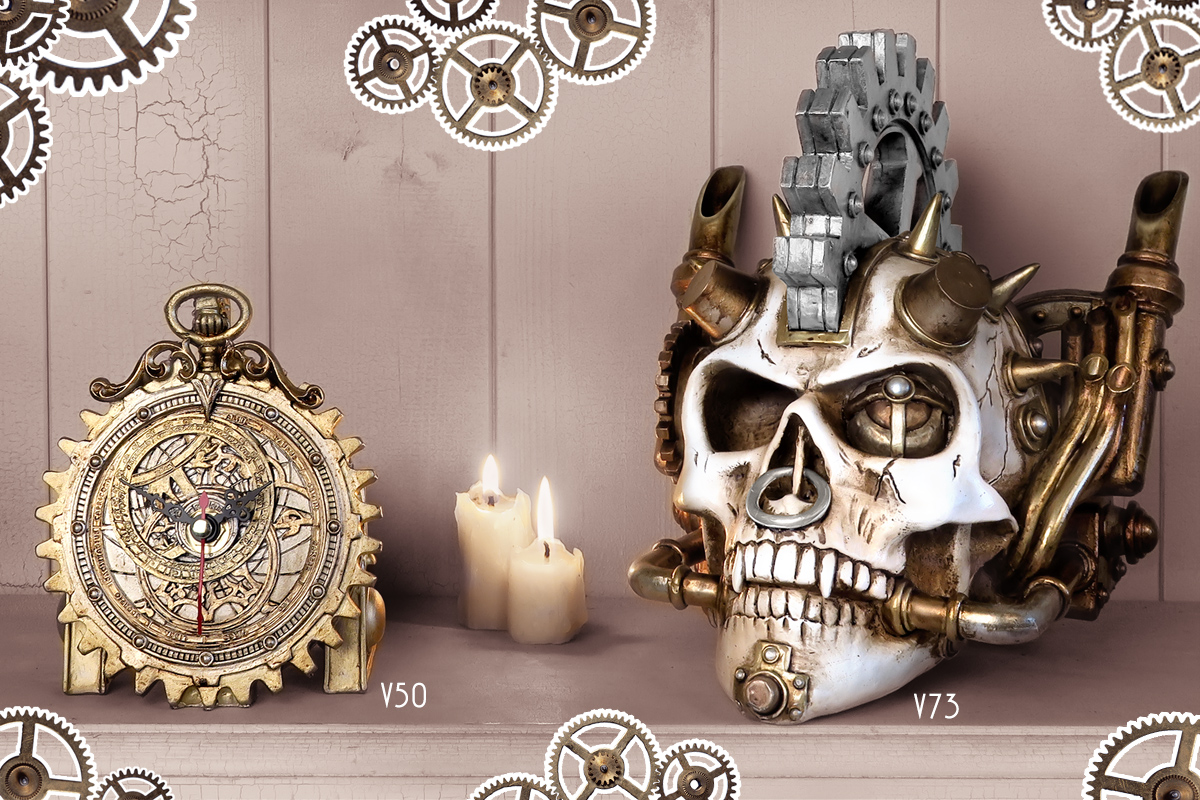 The Anguistralobe Clock (V50) is inspired by the same design principles as our Anguistralobe Pendant, and looks great on a shelf or desk with your other trinkets and curiosities.
The Steamhead Skull (V73) is our biggest and most impressive skull in the Vault range. This punk skull has plenty of style and embellishments for your coffee table or bookshelf. For the steampunks who want something closer to diesel punk! This skull will get plenty of attention from guests.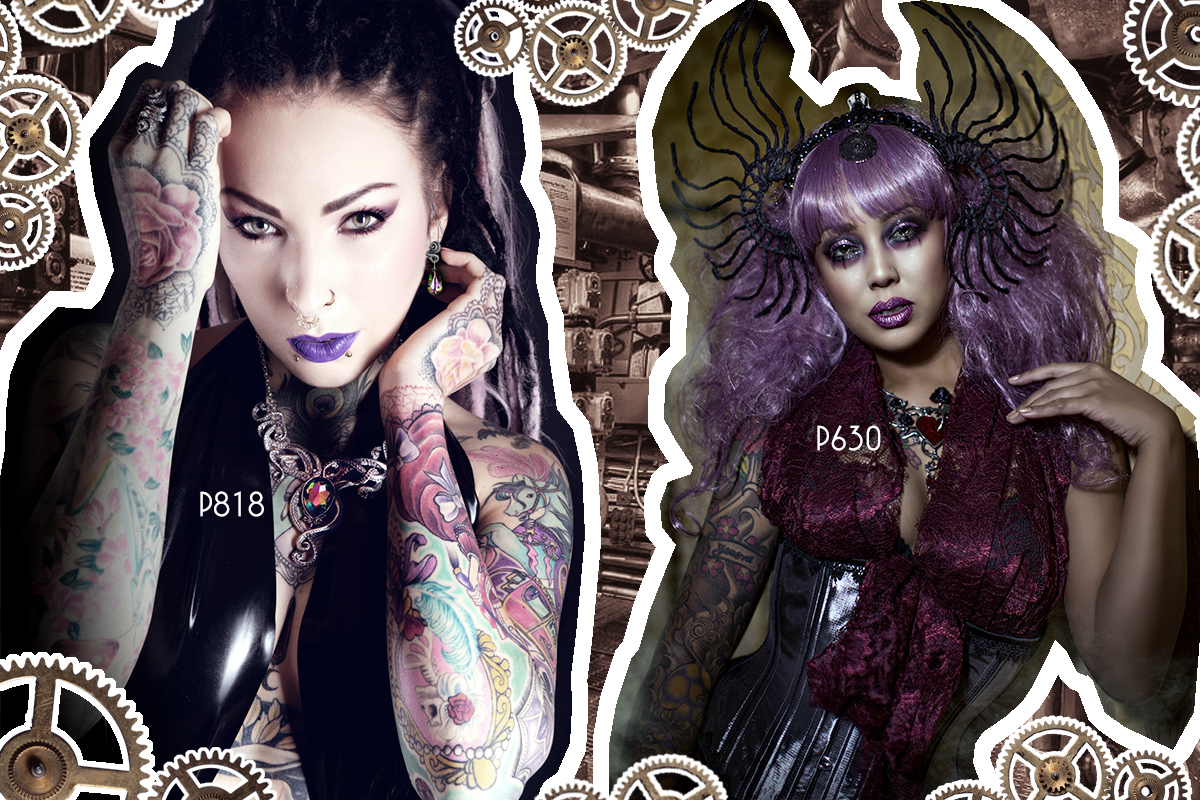 The Kraken Necklace (P818) is a beautiful piece with both the kraken of old lore and with Lovecraftian references to mysterious tentacle bearing creatures. The themes fit right in with Victorian Era outfits for those who love the sea and all of it's mysteries.
The Bed of Blood Roses Necklace (P630) may not be overtly Steampunk in style, but it pairs well with more colorful Victorian garb, such as the burgundy top and lavender hair seen on the Alchemy model above.