Home & Gift Collection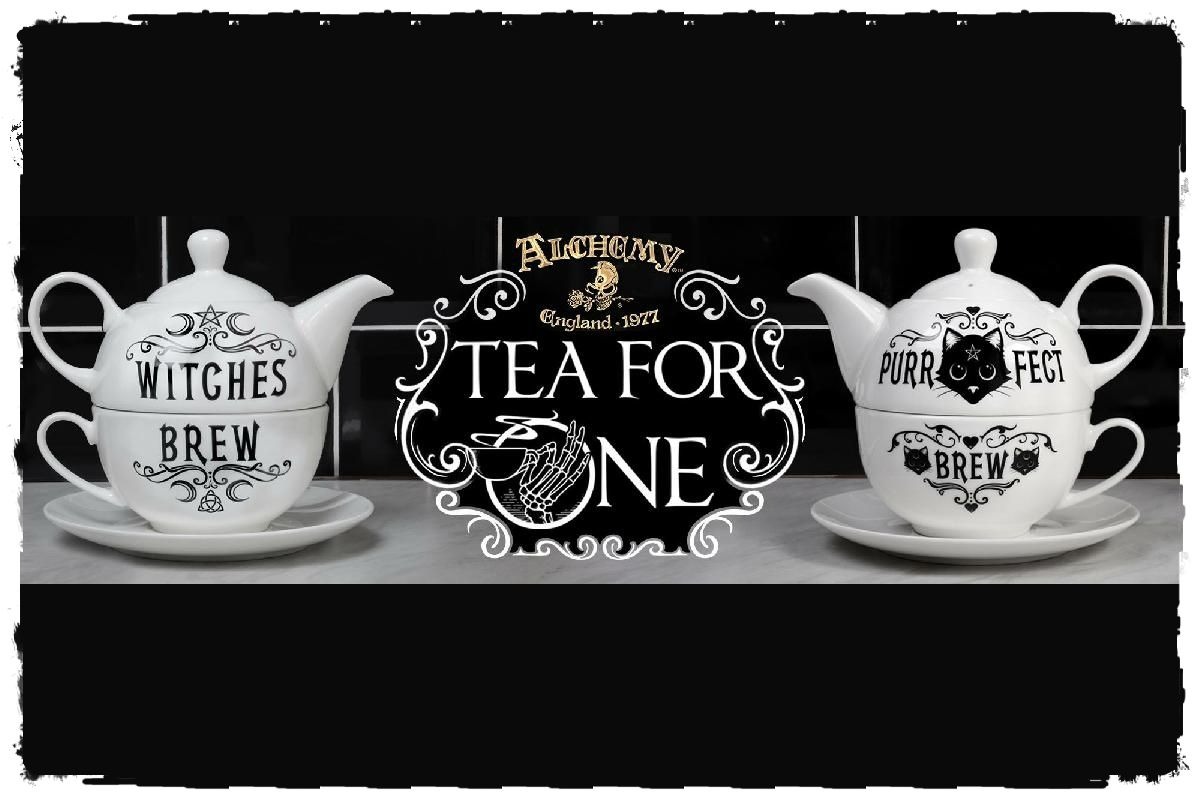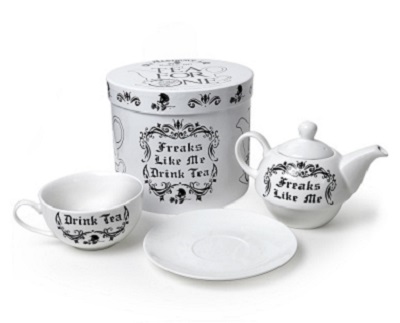 The 'Tea For One' collection consists of 3pcs (teapot, cup and saucer) that allow you to brew the perfect cup of tea. Featuring original Alchemy designs, and are just a small part of the Home and Gift Collection. Just add a tea bag and water! ATS2- Freaks Like Me Drink Tea is just one of the many tea sets to choose from.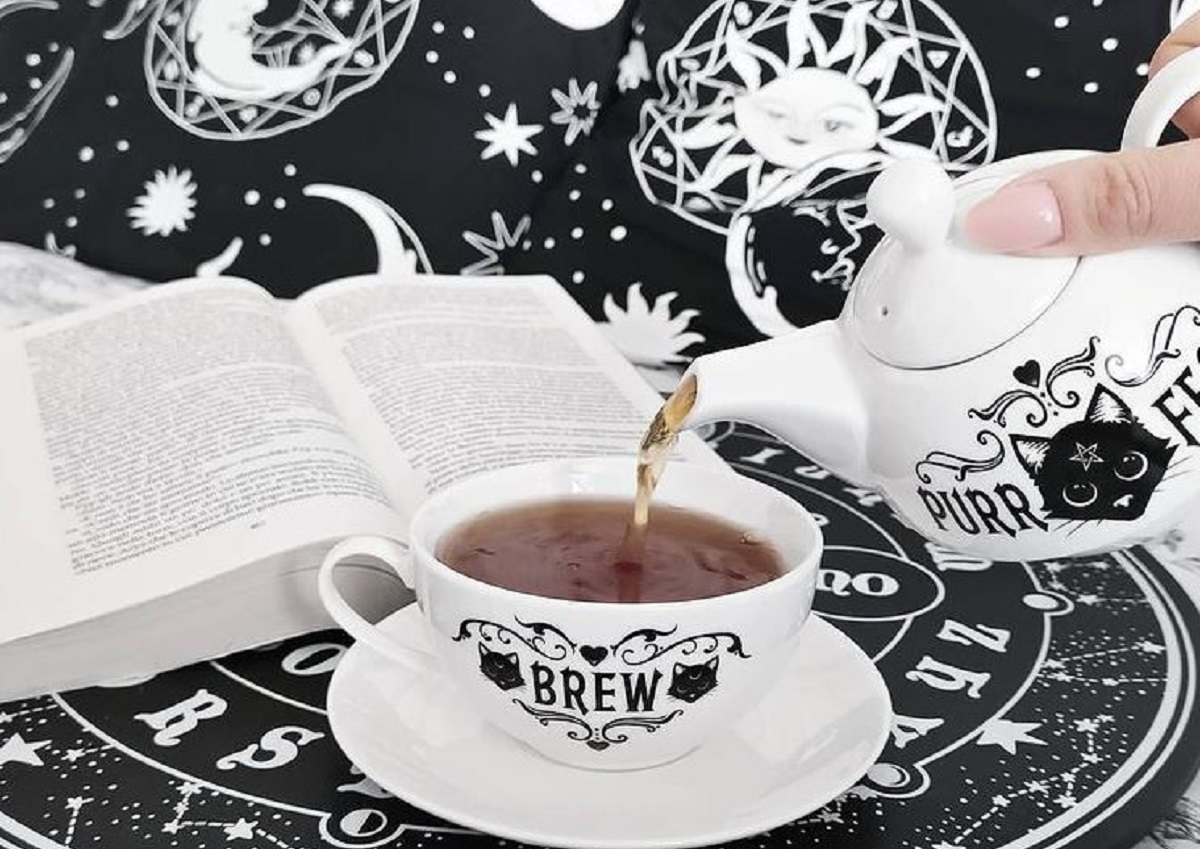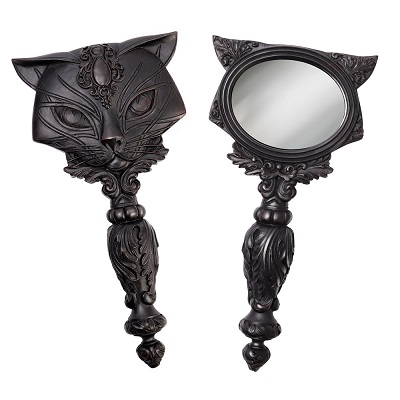 Looking for the PURRFECT gift or unique addition to your home? Item V64B- Black Cat Hand Mirror is just one of the many feline inspired pieces. Featured above is ATS4- Purrfect Brew 'Tea For One', which is a top seller in the Black Cat Collection.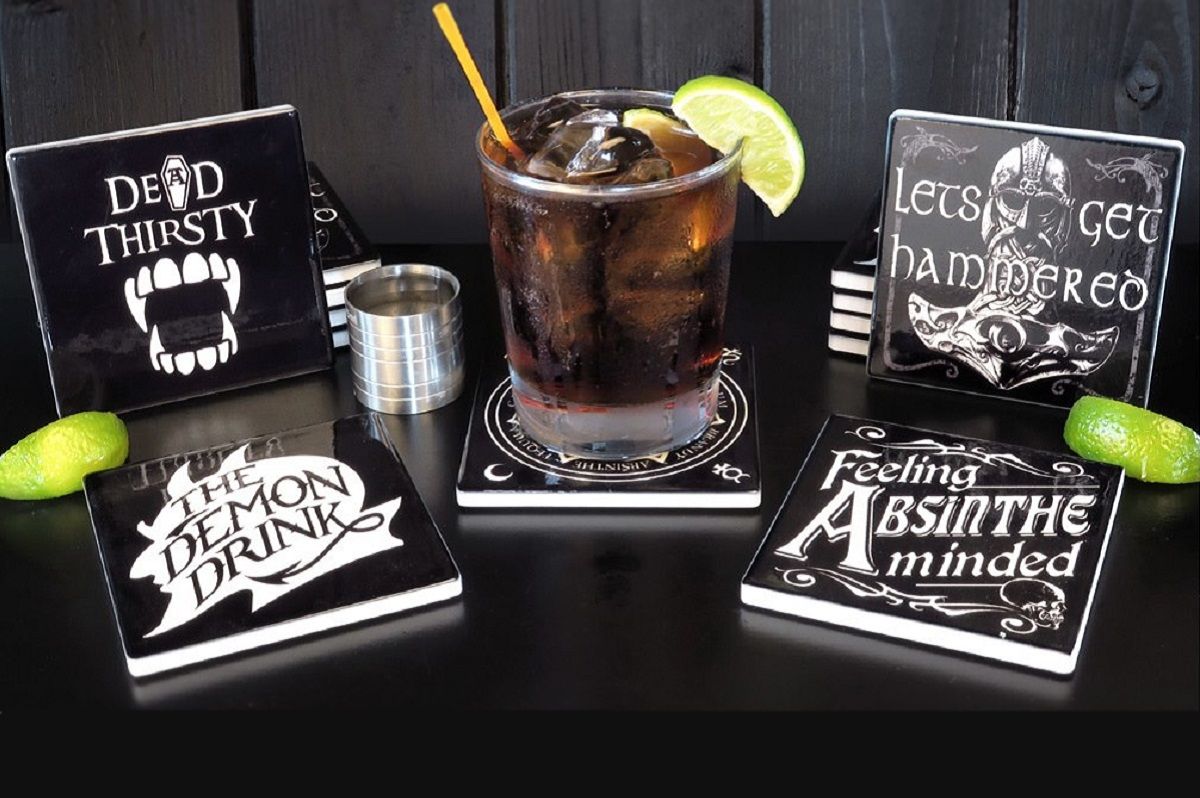 Unique and original Alchemy designed coasters are the definition of dark fun. With so many to choose from, why not collect them all? We suggest you start with CC1- The Demon Drink Coaster . The gothic wine holder will be the talking point of any dinner party. SA16- Antique Rose Wine Holder is the perfect gift for a wine connoisseur!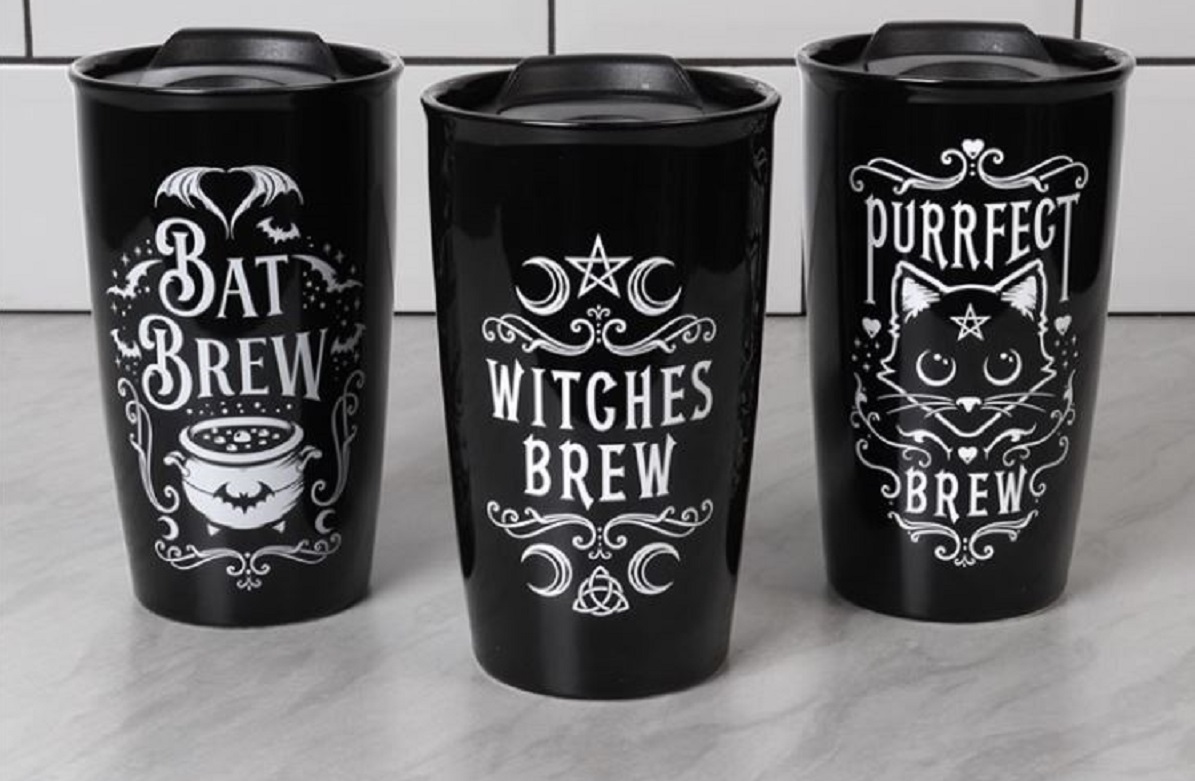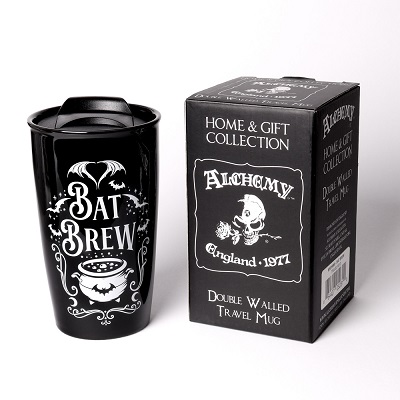 Double walled travel mugs are not only dripping with alternative style but actually work great at keeping your drinks hot or cold longer than you will believe. Show your style on the go with MRDWM6- Bat Brew . Gaze into V99B- Raven Skull Hand Mirror. Features extraordinary detail front and back.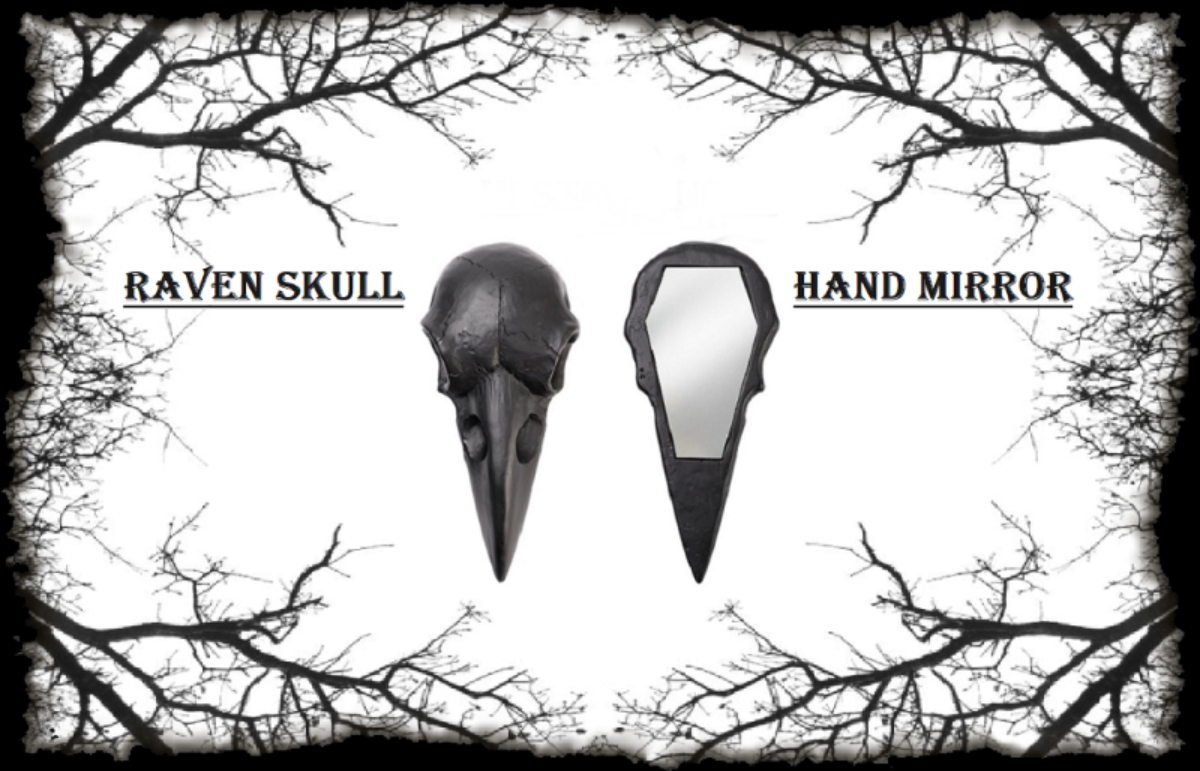 New! GL-QZ1-Solar Powered Bat Lantern Light is the perfect way to add your favorite creature of the night to your home or garden. Illuminate for all to see! Embrace 19th century Gothic Horror style with V98- Nosferatu Mirror.